attn: theDugout

Also, I seriously had a conversation about Cookie Monster being the best monster last night, so there's no way I'd be employing goons/friends who would ever attack him. On the other hand, I totally would say this:
TheCubsFan: did i just hear you besmirch the great name of mike fontenot
the Secret Weapon is like my second favorite guy on the team right now, just a slight turn around from when I wanted him cut during spring training. Fontenot can hit base clearing doubles and towering home runs, and he's still not allowed to go on most rides at Six Flags.
Who's #1?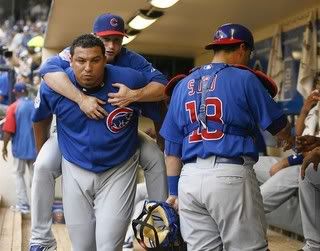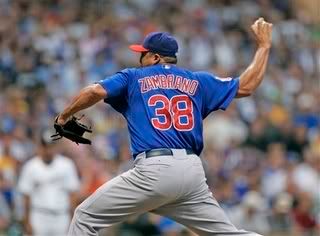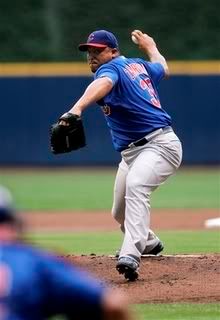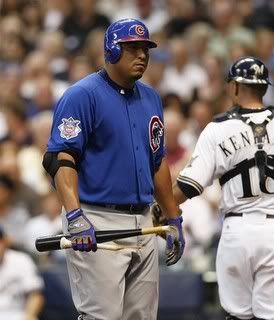 (lots on the Cougars/Chiefs game tomorrow, once I get my camera back. It wasn't as apocalyptic as I made it sound on twitter, but it was still pretty crazy for 15 minutes and I'm out of today after walking around the rain for an hour.)